Virginia is for Entrepreneurial Lovers
The iconic tourism and travel slogan "Virginia is for lovers" may have an additional meaning than the advertising creators had originally intended. Virginia is currently #4 on the Forbes List for Best States for Business making it an excellent place to raise a family under more stable economic conditions while growing a business.  Even during the times of the great depression, Virginia was considered to have a "delayed reaction" based on a diverse economic structure that is still utilized today.
In the 1930s, the solution to the great depression was the "new deal" program created by President Roosevelt. After the 2008 financial crisis, even though the government launched the Economic Stabilization Act of 2008, the American people played a more active role in recovery before the recession was even given a chance to become a real  depression. The  people's solution: growth in entrepreneurship. According to this article written for the Washington Post in 2012, around 29 million U.S adults were involved in entrepreneurial activity; that number has continued to rise. This statistic alone shows that a mere four years after the recession hit, people weren't waiting around for jobs, or waiting for government assistance, but went out and created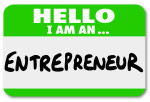 opportunity. The statistics for business ownership and entrepreneurship in  Virginia are even more outstanding.
The University of Virginia is ranked #10 for the top 25 colleges for Entrepreneurs by Entrepreneur magazine because over the last five years, its graduates have started 62 companies and have collectively raised $10,089,000 in funding. Even on the community college level, in 2008, Northern Virginia Community College launched their entrepreneurship certificate program in partnership with the Community Business Partnership (CBP) which has seen much success.
According to the Small Business Profile by the Small Business Administration, small businesses represent 97.8% of all employers and employ
almost half of the private sector workforce in Virginia. The profile demonstrates an overall activity for entrepreneurial growth for the state.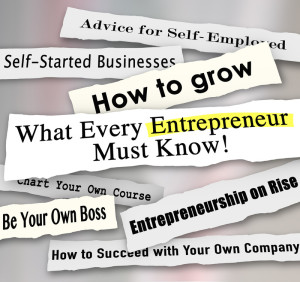 The Fairfax County Economic Authority provided information that there are over ten incubators in Fairfax county alone. Some of which rank globally in business acceleration. These incubators house hundreds of business owners in environments that significantly stimulate business growth.
Forbes magazine has ranked the Arlington area of Virginia the number one best place for young entrepreneurs to live. Business Insider ranked Shockoe Bottom in Richmond, Va as Number #23 and Clarendon (Arlington, VA) as #3 as the best neighborhoods for young people.
The country has seen some difficult times, however, the American people are taking a more active role in continuing toward stabilization. Virginia has also shown tremendous promise as a leader in the growth of entrepreneurship. So there you have it, Virginia is for  entrepreneurial lovers. Learn, experience, build, and grow wealth in one of the strongest local economies.