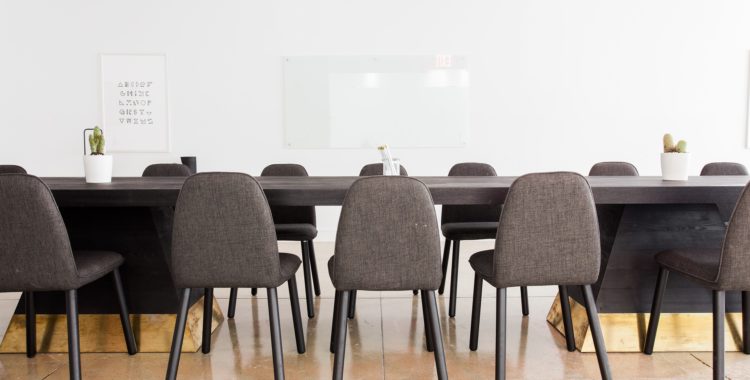 Ten Important Factors In A Commercial Lease: The Short Story
Looking for a commercial space can be a really exciting time for business owners.  But before you sign a lease and start packing to bring your things to the new space, there's a lot to consider.
A commercial lease is a contract between businesses, and the courts and the law assume that both businesses had ample time to review the lease with their respective attorneys. Your lease could be as much as 60 pages long, and you will be held to perform everything in there. Here are just ten of the many provisions your business attorney will be paying attention to on your behalf.
The Rent
Commercial spaces are priced by square foot. The first goal is to pay lower rent. However, this isn't always possible, especially in popular retail areas. Landlords know what their space is worth, and lowering the rate for one tenant sets a bad market comp for future tenants, not to mention unhappy investors who will ask why the property isn't fetching a higher price. What's the workaround? Ask for a rent abatement, or free rent. A strong negotiator can get certain tenants anywhere from 1-3 months of free rent.
What exactly are you renting? Find out exactly what space you are renting (including common areas such as hallways, rest rooms, and elevators) and how the landlord measures the space (some measurement practices include the thickness of the walls).
Some other factors related to rent include allowable increases (escalations), the length of the lease, amount and conditions for security deposit. and whether there are renewal options.
One of the most important things to consider when it comes to rental rates is whether the lease is full service, gross or triple net. See other blog posts for more information on what these terms mean for your business.
Operating Expenses
Most landlords will add operating expenses to the base square foot price. These might cover costs such as snow removal, landscaping, maintenance, utilities for common areas, and/or window washers. If you can get your landlord to include the operating costs in your base rent, that's great. If that's not an option, you can ask that expenses be calculated with a "base year." That is, no operating expenses for the first year of the lease and then you as the tenant only pay for increases to these expenses in subsequent years over the base year.
Tenant Improvements
Renting a hair salon space to build a Pilates studio? Have a skilled negotiator find out whether there will be improvements, modifications (called build outs when new space is being finished to your specifications), or fixtures added to the space; who will pay for them, and who will own them after the lease ends (often, the landlord does)
Maintenance
Make sure that you understand what would happen if a major system fails, like the HVAC, plumbing, or electrical. Who will be paying for repairs? Knowing how old the systems are when you're entering a lease will give you a head's up that something could go wrong sooner rather than later. Plus, you'll need to know who's responsible for picking up the tab.
Signage
Are there specifications for signs, and where you can place them? Many business owners rely on foot traffic clientele. Always ask, and negotiate for reasonable signage that helps your marketing efforts.
Parking
In the excitement of finding a space, many business owners neglect to look into parking. If customers/clients can't get in and out of the establishment easily, they may not be customers/clients for very long. Check the local ordinances and county rules to see how much parking is required. You may not need the spaces, but that doesn't mean the county won't require them anyways. Find out before you sign.
Usage
Make sure the intended purpose of your business is actually allowed in the space. A grocer may be allowed, but a café may not be. Do your homework before you fill in the blanks regarding your intended use of the space.
Accessing Property
Particularly important for restaurant owners, dry cleaners, spas and fitness oriented owners, it's imperative that tenants find out if the building will be accessible during off hours, and if so, are you liable to pay a fee for any related operating expenses?
Right to Extend & Sub-Lease
You can always ask to include a "right to extend" in your lease. This can be beneficial for both tenants (who don't want to relocate their business) and landlords (who don't want to incur the costs of finding a new tenant). A right to extend can give you more options when your lease is up, but it's often best to negotiate the terms of the extended rent upfront. Also be clear on what your sub-leasing options are in case you need to move out of the space before your lease ends. Some landlords are more open to subleasing than others.
Growth Mode
If you see your business growing over the short-term, it's a good idea to get a sense for the other tenants in the building, when their leases are up, and whether they plan to stay or move out. This will give you the inside track on whether there is potential to expand into vacated space. If there isn't room for growth, you'll want to be prepared because you may need to move. For this reason, when a landlord allows you future access to rent a space slightly larger than you need, it's a good option to consider.
These points will give you some idea of the complexity of a commercial lease. There's a lot more to consider, depending on what the landlord throws at you, so you really should consider hiring an attorney to review and negotiate yours with your prospective landlord.
Argent Place Law, PLLC is dedicated to the vision of having an entrepreneur in every household. Our law firm's mission is to provide entrepreneurs with legal business counsel and support in managing your business relationships and protecting your ideas.