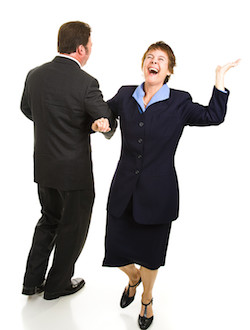 Entrepreneurs-Time To Jump In!
One year ago today, I posted that "Now Is The Best Time In 20 Years To Start Or Grow Your Company." That post predicted what would happen when Congress and the new President repealed Obamacare and Dodd-Frank. At the end of that post, I said I would write next about "Common Sense Corporate Taxation." I had been intending to write about the often-predicted positive effects of a lower corporate tax rate. I never got to that next post, because I was demoralized by a small group of Republican Senators who blocked the repeal of the first two elements on my list.
But Tax Reform made it through after all at the end of 2017! Within a month of the new tax bill and just weeks after it took effect, Apple Computer and several other companies announced the repatriation of hundreds of billions dollars in profits that had been parked overseas for over a decade. The capital inflow to the United States this year is going to be ENORMOUS! Furthermore, even though we still must live with Obamacare and Dodd-Frank, President Trump has slashed other regulations, and essentially stopped the production of new ones.
And now it is just announced that CEO confidence is at a record high!
If you have been waiting to start or grow your company, you'd better not wait any longer. 2018 will be a BIG year, but who knows what the future holds. If Democrats retake Congress in the 2018 elections, 2019-20 could well look like a repeat of 2007-8, which was the last time Democrats took control of Congress with a Republican President. If that happens, you will very likely lose your chance at riding any positive economic growth wave for at least another decade.
Entrepreneurs are going to save the world, and Argent Place Law wants to help. That's why we are a team of entrepreneur-lawyers who provide Legal Business Counsel to Entrepreneurs just like you.