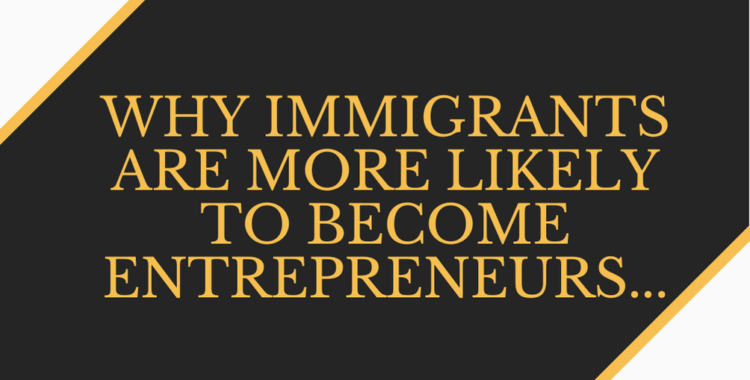 Research: Why Immigrants Are More Likely to Become Entrepreneurs
It's a fact that immigrants around the world are more likely to start companies than native-born populations, but we have a limited understanding as to why.  New research suggests that a personality-based self-selection — in particular, a propensity for risk-taking — may be a hidden driver.
These findings have big implications for investors, who might want to provide services tailored to the needs of migrant entrepreneurs, including visa and legal advice.  Policy makers should examine extending support beyond the small group of international entrepreneurs that are the target of current entrepreneurship visa programs and investment promotion agencies.
https://hbr.org/2021/08/research-why-immigrants-are-more-likely-to-become-entrepreneurs