Roland Sennholz, Esq.
Attorney
Roland has a bachelor's degree in Computer Information Systems from Grove City College (PA), a Juris Doctor from Stetson University College of Law, and a Master of Laws in International Business Law from the National University of Singapore.
Roland's entrepreneurial experience started with being involved in his family's small business. Since then he has worked his way through school and has a passion for international business. In addition to earning an LLM in International Business Law from the National University of Singapore, he has worked for a Chinese law firm, a Swiss law firm, and most recently at a US based immigration law firm. Roland has a functioning understanding of three languages besides English, namely Spanish, German, and Mandarin Chinese.
Areas of Law:
International Business Law, Intellectual Property Law (especially Trademark Law), and Government Compliance filings
Admitted to practice law: Pennsylvania, and District of Columbia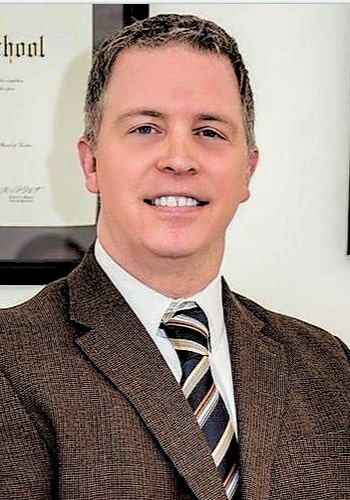 Alexander Izaak Bozof
Attorney
Izaak has a Batchelor of Science degree in Technology and Mathematics from University of Memphis and a Juris Doctor from New York Law School.
Izaak's entrepreneurial experience started when he was in college where he founded a company to manufacture networking equipment that was used by a major international shipping company. Izaak had substantial engineering experience in various technology and financial companies when he decided to go to law school so he could bring the power of the law to the side of his clients.
At Argent Place Law, Izaak focuses on contract review and drafting as well as dispute resolution (he is willing to litigate, but that is not his first "go-to" method to resolve disputes).
Admitted to practice law: Virginia, Maryland, District of Columbia
Jason Montgomery
Attorney
Jason has both a Bachelor's of Arts in Government and a Juris Doctor from Regent University (VA).
Jason has been passionate about entrepreneurship from an early age. Before attending and during law school, he worked for an accounting firm specializing in small business and non-profits. During law school, he focused his classes on Corporate Law and Taxation. These experiences prepared Jason to address issues that are unique to entrepreneurs. Jason's goal with the firm is to help take the legal burden off of entrepreneurs so that they can bring their vision and ideas to life.
Areas of Law: Independent Contractor Agreements, Business Formation