Roland Sennholz, Esq.
Attorney
Roland has a bachelor's degree in Computer Information Systems from Grove City College (PA), a Juris Doctor from Stetson University College of Law, and a Master of Laws in International Business Law from the National University of Singapore.
Roland's entrepreneurial experience started with being involved in his family's small business. Since then he has worked his way through school and has a passion for international business. In addition to earning an LLM in International Business Law from the National University of Singapore, he has worked for a Chinese law firm, a Swiss law firm, and most recently at a US based immigration law firm. Roland has a functioning understanding of three languages besides English, namely Spanish, German, and Mandarin Chinese.
Areas of Law:
International Business Law, Intellectual Property Law (especially Trademark Law), and Government Compliance filings
Admitted to practice law: Pennsylvania, and District of Columbia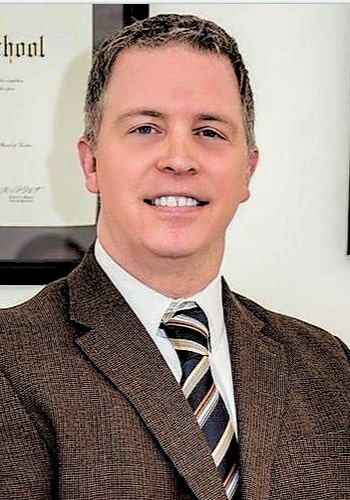 Alexander Izaak Bozof
Attorney
Izaak has a Batchelor of Science degree in Technology and Mathematics from University of Memphis and a Juris Doctor from New York Law School.
Izaak's entrepreneurial experience started when he was in college where he founded a company to manufacture networking equipment that was used by a major international shipping company. Izaak had substantial engineering experience in various technology and financial companies when he decided to go to law school so he could bring the power of the law to the side of his clients.
At Argent Place Law, Izaak focuses on contract review and drafting as well as dispute resolution (he is willing to litigate, but that is not his first "go-to" method to resolve disputes).
Admitted to practice law: Virginia, Maryland, District of Columbia
Jason Montgomery
Attorney
Jason has both a Bachelor's of Arts in Government and a Juris Doctor from Regent University (VA).
Jason has been passionate about entrepreneurship from an early age. Before attending and during law school, he worked for an accounting firm specializing in small business and non-profits. During law school, he focused his classes on Corporate Law and Taxation. These experiences prepared Jason to address issues that are unique to entrepreneurs. Jason's goal with the firm is to help take the legal burden off of entrepreneurs so that they can bring their vision and ideas to life.
Areas of Law: Independent Contractor Agreements, Business Formation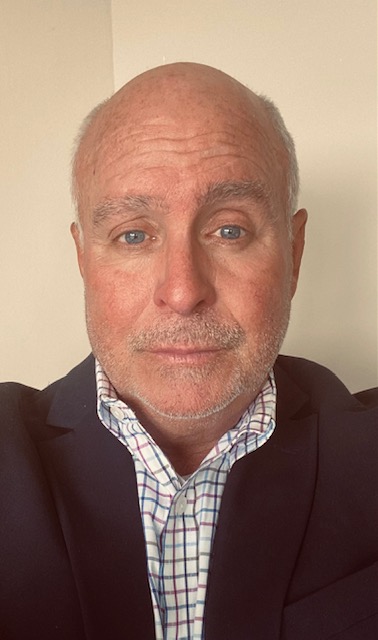 Russell Sullivan
Director of Communications
Russell has a bachelor's degree in Business Marketing and Management from the University of Houston, a Juris Doctor from Thurgood Marshall College of Law, and completed the International Business Law Program at the University of Notre Dame, London Campus.
Russell's legal career has included ten years at a large litigation defense firm in Houston where his entrepreneurial spirit inspired him to form a statewide litigation support company where he was involved with providing various services to law firms and corporate law departments in order to assist them to successfully handle large complex litigation in an efficient and cost-effective manner.  In 2001, he was recruited to the DC area by a large government contractor that provided services and oversight to the Department of Justice.  For over 10 years he worked on hundreds of small and large cases as the Director overseeing all the attorney needs for the various agency litigation projects.  He then took a position where his client was the National Institutes of Health where he oversaw the automation of all contracts and grants for the various Institutes in a fully searchable database that covered pre contract formation through final close out.  He was awarded the National Institutes of Health Directors Award for that project completion.
His focus has now turned from large corporate clients to the startup and entrepreneur spirit of assisting small clients to grow and be successful in all areas of assistance they need to flourish.
Darla Holmes
Executive Assistant
Darla has a bachelor's degree in East Asian Studies from the College of William and Mary in Williamsburg, VA.  She also studied at the University of New South Wales in Sydney, Australia, and George Washington University in Washington, D.C. 
She would type student papers on her word processor in the dorm at college, which led to her entrepreneurial interest in starting a word processing business for local businesses and individuals.  A few years later she started Virginia Country Gourmet, a mail order business specializing in traditional and more modern Virginia products, bringing exposure to small producers.
Darla brings to Argent Place Law decades of legal support experience with both large and small law firms and government contractors. 
comes from a legal background – having worked at small and large law firms, as well as a government contractor – she is eager to meet entrepreneurs and see their businesses grow with the right mentorship, networking, and advice. 
No job is too big or too small for Darla.  She is excited about providing support services for Argent's attorneys, assisting clients and introductions, and assisting Dr. Mort with making APL great.  Darla is fine with doing banking, payroll, and accounts payable/receivable, freeing up his time for client mentorship, marketing, and business development.
In her spare time, Darla enjoys spending time with her cat Midnight, morel hunting, and taking nature hikes.