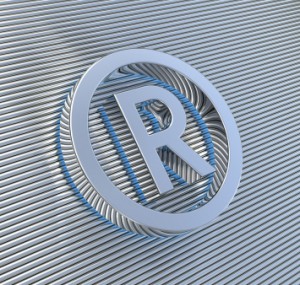 Definition
A trademark is a word, phrase, symbol, or design, or a combination, that consumers can use to identify the source of the goods or services of one company from the goods and services of other companies. The easiest trademarks to think of are the name and logo of your company. You build brand recognition in your company's name and logo by putting it on all of your goods and services. You don't want, and consumers don't want, to have another company with the same name producing the same goods and services, that would be confusing. Trademark law allows you to own your name and logo.
Creating value:
Trademarks protect the value you build in your brands and keep competitors from riding on your success.
Having a trademark on a brand allows the owner to invest with confidence in building that brand.
When people see "Ⓡ" they know it is a product or service that is unique to the industry has has actually passed through a process of making sure it is the first of its kind in market. This creates additional goodwill and value for your company.
The trademark registration process forces business owners to look at competitors' brands and position their own products and services.
The Argent Place Solution:
File for your trademark application for you,
Teach you how to file your own application in an APLESTM workshop
Develop a plan to defend your trademark.
Featured content:  
Memorable Brand Names And Trademark
Top 5 Reasons why you should attend the Trademark Registration Seminar