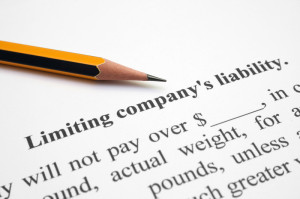 Background. In order to incentivize people to start companies, every state has instituted a registration process for businesses. In return for a
few simple steps and a small annual fee, the state allows owners of these registered businesses to be shielded from the liabilities of the company. Here are a few facts you should be aware of when forming a Corporation or LLC:
Only the company's assets can be used to pay creditors, including creditors who have won a lawsuit against the company. So the personal assets of the owner(s) are safe; they can be attacked only in extreme cases, which is called "piercing the corporate veil." Fraud by the owner(s) is probably the most common reason to pierce the corporate veil and attack the personal assets of the owners of a registered form of business. Once you decide to limit your personal liability by registering your business with the state, you have basically two forms to choose from: Corporation or Limited Liability Company (LLC). Each form has its place. See the FAQ section of this website to learn more about why you would choose one form over the other.
Both LLCs and Corporations must file Articles with the state in order to register. You must also register in the county or city where your business is located in order to do business there.
LLCs may have Operating Agreements and Corporations may have Shareholder Agreements to govern the specifics of their relationship to one another. Unless there is such a written agreement among the owners, your relationship is governed by the laws governing Corporations or LLCs within your state.
Corporations generally need Bylaws to specify the procedures for governing the Corporation. Those details are contained in the Operating Agreement of an LLC, which does not have a separate Bylaws document.
The Argent Place Solution
Help you decide which form of registered company to create
File Articles of Incorporation or Articles of Organization with the state
Obtain the company's Employer Identification Number (EIN) from the IRS
Obtain the form for local license filing
Draft Bylaws for a Corporation
Draft Shareholder Agreement or Operating Agreement to govern the relationship among the owners and largely supersede the default laws governing corporations and LLCs.
Help create and protect internal processes that form the basis of your competitive advantage (your Intellectual Property).
Draft and review the various kinds of contracts you will sign or create, including lease for space, contracts with vendors, create a template contract for customers, letter offers of employment to prospective employees, and contracts with key employees.
Expected Results:
Careful consideration of registration options to best fit your individual and the company's needs.
Accurate and timely filings of your necessary forms and  licenses
Complete contracts and processes allowing for better business operation.
Featured Content:
Argent Place Review: Turn Your Job Into A Business
How to Act Like the Best Entrepreneurs Do