LLC Start-up Workshop For Sole Proprietors and Entrepreneurs
Whether you are about to start a new company, or you have been operating as a sole proprietor, this workshop is for you. This workshop will explain the benefits of forming your business as an LLC and guide you through the legal steps to do so. This workshop is perfect for:
Insurance Agents, Real Estate Agents and Financial Advisors who currently operate as sole proprietors
Brokers who hire agents as independent contractors
Real Estate investors who want to shield personal assets from liabilities of income producing properties
Tinkerers and creators who are close to having a product to sell
Budding entrepreneurs who want to get serious about starting their own company.
What you will learn:
The legal and tax benefits of starting up as an LLC or changing your business to an LLC status
The opportunities available for you to grow your wealth as a business owner.
The differences between LLC and a corporation
What is an S-Corp, is an S-Corp status for you, and how to file the form to elect S-Corp status
Tips for corporate governance
Participants will generate or receive:
Search results on the company name you choose
New articles of organization for an LLC, filed with the Commonwealth of Virginia
An EIN for your company from the IRS
An operating agreement (often needed for your company's new bank account)
All the company resolutions you need to set your company off on a strong legal footing
Forms and instructions for obtaining a business license in your local jurisdiction
This workshop will be taught jointly by a business attorney and a CPA, both of whom have years of experience helping entrepreneurs.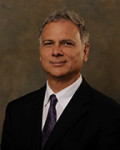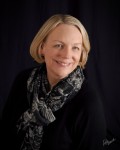 Dr. Michael Mort, Esq         Dawn McGruder, CPA
Managing Attorney                      President
Argent Place Law             The McGruder Group
Looking for the next Event? Click here to visit our upcoming and past events.