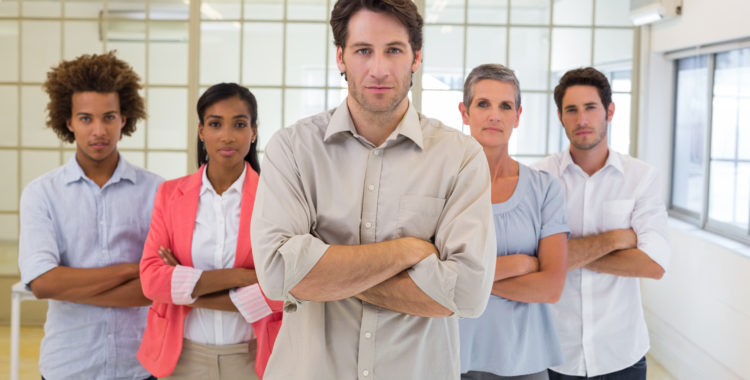 Employee Engagement–Beat The Odds
A January Gallup poll reported that only 31.5% of the corporate workforce is engaged, 51% is not engaged and 17.5% is actively disengaged. I suggest that you should appeal to the humanity of employees to turn around the almost 70% of America's workforce that is unmotivated to put in their best efforts or has resorted to negative behavior. Let me explain.
People have to work for a paycheck, but people want to work to be recognized for their unique contributions. So recognize your employees' unique human characteristic of creativity. I know a pair of successful roofers who never got the recognition they thought they deserved for the ideas they brought to their boss. So they left that company and started their own roofing company…which has become very successful, thank you!
Do you remember the passion you had when you first got the idea for your company? That passion drove you to look past the risks and start your company to deliver the idea you were passionate about. Well if you encourage your employees to bring you their ideas, use their creativity in their jobs, they will help you in two ways. One, they will be more engaged in their jobs, and two you will have a lot more ideas to incorporate into your processes and products.
But merely encouraging them to give you ideas will soon fall flat with your people, even if you gushingly say "thank you" for every one of them. You have to act on the ideas they give you.
People who know me hear me say often that ideas are free for everyone to use, unless you do what is required to convert your ideas into intellectual property. So recognize the best ideas of your employees by converting them into patents, trademarks, registered copyrighted works and trade secrets. By putting forth that extra effort, your employees will know that your idea program is not merely a gimmick, but a real program for the improvement of the company. Plus, you will be building value in your company by having more intellectual property.
Encouraging employees' ideas and acting to protect those ideas will be good for your people, and good for your bottom line.
Argent Place Law provides Legal Business Counsel to Entrepreneurs throughout the life of their company.